Professional Massage Therapists

Massage and Skincare Services Providers
End your search for professional massage therapists at Manipura Massage Therapy & Wellness in Etobicoke, ON. Our center is fully equipped to provide you with all-natural body massage and skincare services. We take pride in our center's inviting atmosphere. You will instantly feel welcomed the minute you step through the door. Drop by to experience a refreshing treatment for your body and skin.

Manipura Massage Therapy & Wellness is located in Islington Village, also known as Toronto Village of Murals. This village is located in the heart of Etobicoke. Manipura Massage Therapy & Wellness is part of the five blocks of the historic shopping district on Dundas West.

Boutique Style Shopping
Quaint Dining Spots
Local Services
Convenient Access to TTC and GO Transit Stations
Make This Location a Great Lifestyle Alternative!
At Manipura Massage Therapy & Wellness, we are dedicated to providing a natural approach to better health by offering personalized treatments that heal you from the inside out. Some of the services we offer include Registered Massage Therapy, body scrubs, body wraps, hair removal, and facials for all skin types as well as a wide variety of wellness services that guarantee you immediate sense of well-being. We are committed to providing exceptional quality customer service, a cozy, tranquil, intimate, and elegant environment, where you and your loved ones can escape the city noise and retreat for an ultimate relaxation and wellness. We provide an ideal environment for individual or couples retreat that will relax, restore, revitalize, regenerate, recharge, and rebalance you from the inside out.

RMT, Medical Aesthetician, Laser Technician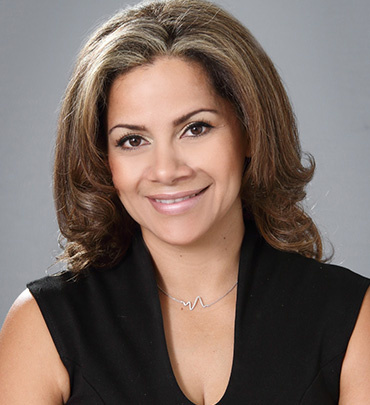 With over 25 years of experience in both; beauty and wellness industry, Sandra has demonstrated real passion in massage therapy, health, beauty and overall wellness. She is dedicated in helping people restore their health by using a natural approach. She likes to keep up with her education to learn new techniques and modalities to help clients regain a sense of well-being. She understands the importance of the need for balance in this busy and overwhelming city life. So she has opened a wellness centre that incorporates massage therapy with beauty treatments to helps clients manage skin conditions, relieve pain, stress, anxiety, muscle tension; as well as balancing the body energy flow. As a result, clients not only look good, they feel good.

Sandra believes that wellness starts from within, so she focuses her treatments on active movement to allow the body to relax; therefore it will heal itself. She specializes in myofascial and trigger point release, joint mobilization and oscillation, Swedish and deep tissue massage, as well as lymphatic drainage and proprioceptive neuromuscular facilitation. In general, these techniques enhance pliability of tissue, separate adhesions between damaged fibres and break up scar tissue, freeing the body of pain. She comfortably works with people of all ages and different conditions such as Alzheimer, Dementia, Parkinson, Neurological, palliative care, mental and physical limitations.
In her spare time, she enjoys travelling, nature and spending time with her family and friends. She likes to give back to the community by volunteering in many events; such as marathons and fundraising. Sandra has an abundance amount of energy; she is happy, positive, helpful and genuine individual with a natural healing touch. "Attitude is everything", she says, "...it will determine how well the client will accept my treatment that will put them in the path to wellness."
My life philosophy is growth, movement and a steady flow of energy. I strongly believe receiving bodywork, physical therapy and keeping an active lifestyle is important to feel your best. Regular treatments guide your mind and body into relaxation. Massage helps the mind let go and drift. It enhances the ability to meditate and breathe rhythmically so that everyday stress can be dealt with more ease.
My goal is to create a treatment that is individual to each client's health history, goals and current abilities. Whether it's to improve athletic performance or promote active daily living. My style of massage combines stretching, fascial release, deep tissue and trigger point techniques. I believe in collaborative care with the client, to restore function and mobility. I have worked with a variety of clients, assisting in rehabilitation, everyday wellness & pre/post-natal care. My passion and background in an active lifestyle including competitive sport allows me to better understand and treat common injuries.
Do you have any questions about the massage services or skincare treatments we offer? Do not hesitate to reach out to us by phone or email. Our staff will attend to your inquiries as soon as possible.